Product Development, Copenhagen
·
Multiple locations
·
Hybrid Remote
Full Stack Developer
Are you our passionate new Full Stack Developer?​
Are you our passionate new Full Stack Developer?
Are you curious about new technology? Do you thrive in agile development? Then you may be the new Full Stack Developer that we are looking for. 
About the job and solution:
You will join our existing team of developers in the headquarters in Maribor, Slovenia, and work closely with colleagues in our Copenhagen headquarters in the development of our international cloud-based workforce management solution.
As our new Full Stack Developer, you will be responsible for delivering features and improvements with the other 8 software developers in Maribor. You will work in a cross-functional team together with developers, testers, designers, and product managers in a Scrum framework. Therefore, we expect that you have experience working in an agile development environment with a focus on team spirit and delivery of high-quality solutions to customers. 
Our solution is envisioned to be easy, smart, and international. The over 200.000 users, using tamigo today are primarily in the fields of retail, hospitality, and healthcare. We are responsible for delivering business value through digital standardisation and performance forecasting in a comprehensive workforce management system. 
With the main headquarters in Copenhagen, we have offices in 9 countries serving customers around the world. We offer an attractive career in an ambitious, professional, and fast-growing international organisation with an inclusive and informal culture.
We expect you to have experience in these general skills:
C#
ASP.NET MVC / Web API
Microsoft SQL
Java Script
Typescript
React
HTML5
CSS
LeSS, Sass
Entity Framework
Git
This is what is required:
Fluency in written and spoken English
0-3 years of experience as a Full Stack developer, earned after completing your education
A master's degree in Computer Science or similar technical education
It is a plus if you also have:
Skills in ASP.NET Core / .NET 5
Knockout and jQuery
Asp.Net Web Forms
Experience working with Azure 
And this is you:
You are dedicated to clean code, appreciate excellent test coverage, and have a good understanding of security in web applications. You focus on details without losing sight of the big picture, while you assume responsibility and take the initiative in your team. You enjoy seeing the accomplishments of teamwork. You communicate with understanding for the views and needs of different stakeholders and think outside the box to envision new ideas. You have an optimistic mindset and welcome new approaches to work. You seek out opportunities to use your knowledge, to reflect, and are proactive when challenged. 

We are a multinational team here at tamigo and appreciate collaborative team players full of initiative, ideas, ambition, and drive. We work to maintain a culture in which all team members are empowered, supported in career growth, and thrive in the work environment.
What is in it for You?
You become a valued member of our Product Development team with ability to influence and assist in positive change
A diverse and international culture comprised of over 20 nationalities where everyone's contribution is welcome and appreciated
We are growing dynamically and work to support each other during this exciting period of change
We prioritise work-life balance and this is reflected in our daily work structures
Company-wide social events, local and international teambuilding, and optional mindfulness courses at work
Support with career development and growth
This is a full-time position
Competitive salary and vacation based on the applicable holiday law
Our Maribor office is filled with talented and ambitious people with a key role in tamigo's growing success each day. Our corporate language is English.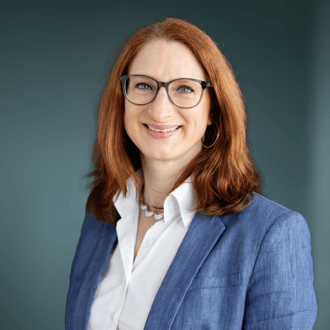 Contact
June Nilsson
Talent Attraction Partner – Organisational Development (HQ)
About tamigo
Since 2006, tamigo has been revolutionizing workforce management with customer-centered development. Together with our customers, we improve business performance through smart processes, new insights, creative approaches, and unique alignment.
Product Development, Copenhagen
·
Multiple locations
·
Hybrid Remote
Full Stack Developer
Are you our passionate new Full Stack Developer?​
Loading application form